Everyone is affected by aging, which means anyone can be prone to drooping or sagging skin. The forehead, brow, and eye regions can become also sink as we age and lose volume. A drooping brow, sometimes known as a "hooded" appearance, makes some appear fatigued and dull. A non-surgical brow lift can revitalize the upper half of your face, making you seem younger, more alert, and brighter!
Treatable Issues with a Non-Surgical Eyebrow Lift
Botox or dermal filler can assist with a variety of aesthetic issues around the brow and eye region. If you have any of the following, a botox eyebrow lift may be the best option for you: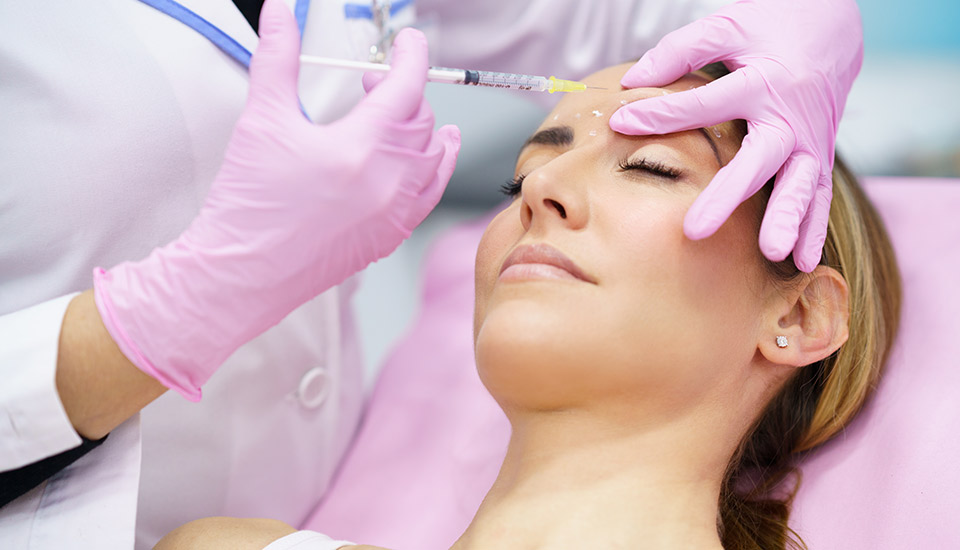 Non-Surgical vs. Surgical Brow Lift
Our office only performs non-surgical treatments. If you're debating whether to have a surgical or non-surgical eyebrow lift, there are a few key differences to consider before deciding.
Non-Invasive Eyebrow Lift Treatments
These non-surgical alternatives to brow lift surgery and eyelid surgery are easy, approachable solutions. They can give you gorgeous, elevated results without having to go under the knife. To get the best results, filler and Botox injections are frequently utilized in combination to give you the best results.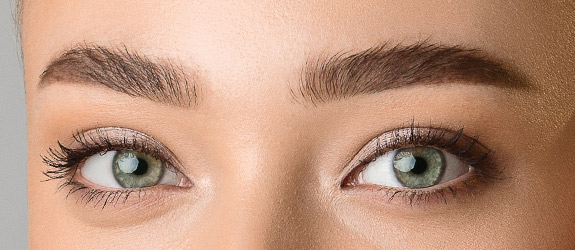 This procedure uses Botox to raise eyebrows by addressing the frown lines between your brows while also giving your brows extra height. The injections relax the muscles around your brows, which allows your top forehead muscles to lift the brows up. By lifting the brows and opening the upper eyelids, the results make you look younger and more awake.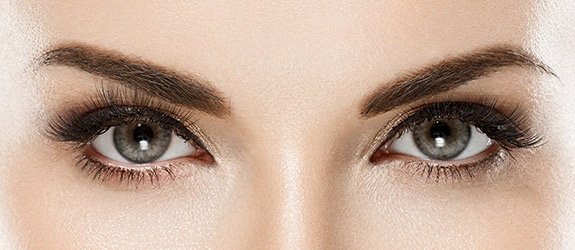 Restylane is a dermal filler made of hyaluronic acid that boosts volume and creates lift. A small injection around the brow can help to combat droopiness and give beautiful results. Restylane is a fantastic option to lift your brows and perfect for individuals who are hesitant to go under the knife.
How Long Does An Eyebrow Lift Last?
Botox, filler, or both can be used to achieve a non-surgical eyebrow lift that lasts several months. Botox is usually effective for around 4 months. Dermal filler, on the other hand, can last up to a year. Because each patient is unique, the outcomes will range from one client to the next.
Anyone who wants to test out a raised brow without committing to permanent results should strongly consider moving forward with this procedure.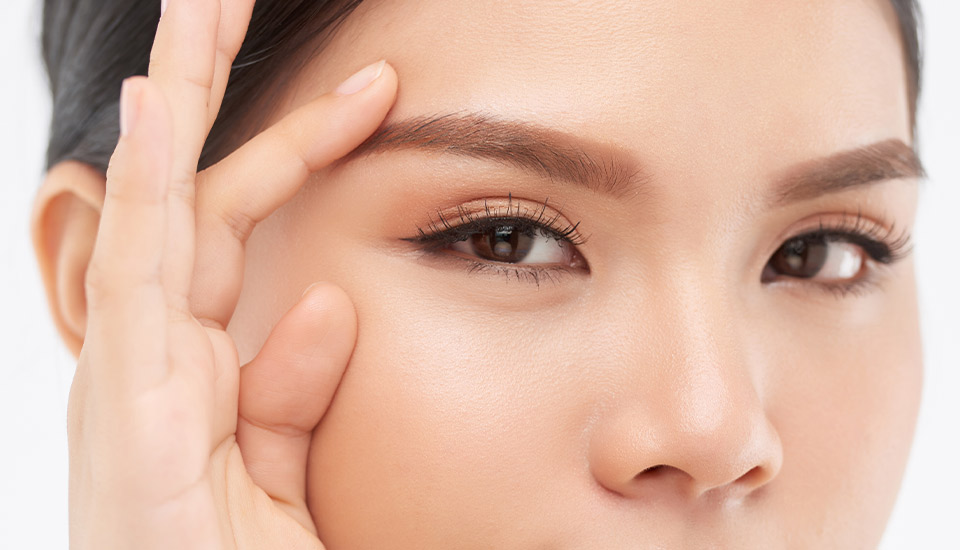 Non-Surgical Eyebrow Lift Recovery
Patients can expect a quick recovery period after their eyebrow lift. The majority of patients are able to resume their normal routines immediately following the treatment.
While invasive surgery usually has a lengthier, more challenging recovery, the recovery period for this non-invasive procedure does have some mild side effects. Patients may suffer mild side effects in the days following therapy, such as:
Is a Non-Surgical Brow Lift Safe?
Botox and dermal fillers are two minimally invasive treatments that are extremely common and effective. All of our products have undergone extensive testing and are FDA–approved, ensuring that they are completely safe.
For your safety, the most critical aspect of any cosmetic operation is that it is performed by a trained medical expert. The Dolce Vita crew has years of experience, this non-invasive procedure is absolutely safe in our hands.
How Much Does a Non-Surgical Brow Lift Cost?
The cost of a non-invasive eyebrow lift will vary from patient to patient. The final cost will be determined by the patient's initial look, their objectives, and the procedure(s) they choose. The easiest method to acquire a price estimate is to schedule a consultation with a Dolce Vita professional.