Benefits Of An Ionic Foot Detox Bath
The ionic foot detox bath not only helps revive circulation and can help relax your feet after a long day, but it also has a number of other benefits. The ionic foot detox bath also can help to:
Increase energy levels
Balance your body's hormone levels
Slow down the aging process
Relieve arthritis and joint stiffness
Boost your immune system
Aid in weight loss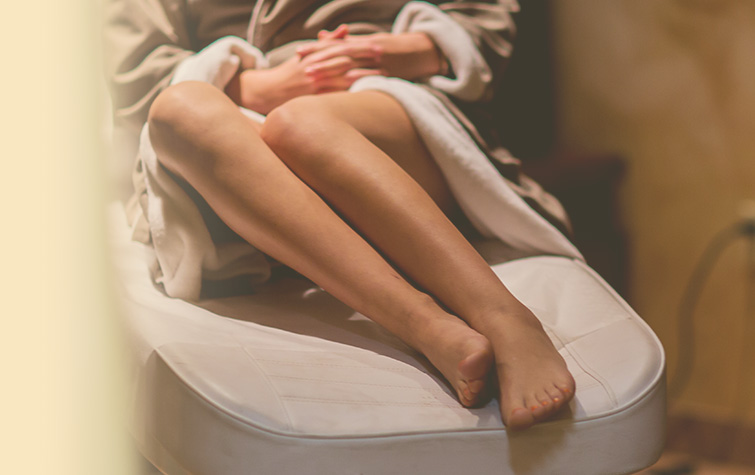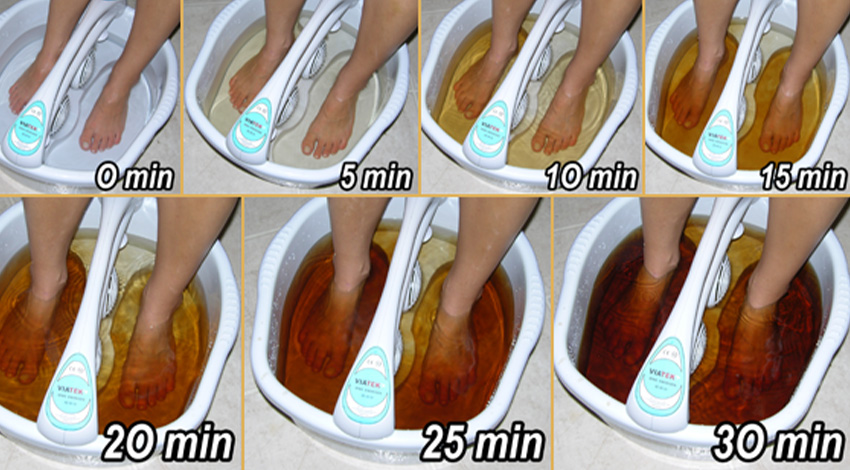 How Does Ionic Foot Detoxing Work?
Our hectic day-to-day lives can cause us to be quite unhealthy. Whether it be poor diet, little to no exercise, tobacco, smoke, and other daily toxins, these things affect the way our body functions and the varying levels of toxins we have in our body.
At Dolce Vita Health & Beauty, our foot detoxing treatment is an amazing cleansing method for detoxifying your entire body by bathing your feet in warm water while using positive and negative ions from an ion generator. These charges will draw the toxins out of your body through your feet which leaves the water looking brown and murky after 30 minutes. This is a result of all the impurities being drawn out through the foot detoxing process.
What To Know After Your Ionic Foot Bath
Investing in your health is truly one of the greatest investments anyone can make. Treating yourself to an ionic foot bath at Dolce Vita Health & Beauty is a great way to relieve your body of horrible stresses and those toxins. You will feel a sense of calm knowing that you have put yourself in a better position health wise.
After your ionic foot bath you may feel tired as a result of the bio-electrical stimulation and the toxins leaving your body. The energies and changes in your body mean the ionic foot bath is working. Our bodies regenerate after getting rest. Should you feel tired after your ionic foot bath, we recommend resting and recharging your batteries to take full advantage of your body's healing.
Detox Foot Spa – Ionic Detoxification Cost
Our detox foot spa treatment is meant for those that truly believe in taking the best care of themselves. See ionic detoxification cost below:
Our Customers Are Living The Sweet Life
At Dolce Vita Health & Beauty your experience is what matters most to us. Our 5000 square foot Tuscan oasis was designed to make you feel like royalty and to whisk you away from life's stresses. Each and every client is unique and special to us and is treated as such with free foot massages and refreshments. See why our clients are truly living the Sweet Life!

At Dolce Vita, we also offer a party room for groups that can be rented for as little as $75 an hour. A Group of 4 or more people requires a minimum of 1-hour booking. For more information, please contact us.