Have you ever wondered what tear trough filler is and how it can help with your dark circles? Well, we're here to answer that question and give you some helpful tips on getting the most out of this treatment! Read below for all of the information on tear trough filler.
Tear Trough Filler: What is It?
A lot of people don't know what tear trough filler is or why they would need it. Tear trough filler (also known as "tear duct" or "dark circle" fillers) are injections around the eye area that create more volume in the tissues, serving as a substitute for lost fat or elasticity in the under-eyes. This helps support skin and reduce wrinkles around the delicate eye area.
Tear trough filler is typically created with hyaluronic acid, which is naturally found in your body. This helps to ensure that the body absorbs these fillers and they do not cause side effects or problems.
There are a few different tear trough filler options available for patients, but it's important to remember that results from this treatment will vary from person to person. The best way to find out if tear trough injection is right for you is by consulting with a licensed professional like the ones we have here at Dolce Vita Health & Beauty.
Why are my tear troughs so deep?
While genetics can play a factor in your tear troughs, you may also experience deeper-looking creases because of stress or lack of sleep.
The skin around the eyes is very thin and delicate which means it takes less time to show signs of aging such as wrinkles.
In addition to this, many people will develop dark circles under their eyes causing them to further appear as if they suffer from a lack of sleep.
As we age, tear troughs can deepen as the fat pad underneath starts to lose its shape and move downward.
In addition, those who have a habit of squinting or smiling with their eyes widely open may experience permanent creasing over time.
Tear Trough Filler Before and After
No matter how long you have needed a tear trough correction, tear trough filler treatment with hyaluronic acid filler is the perfect solution to this problem.
Knowing how to get rid of tear troughs is the first step, and then knowing what treatment options are available for you will ensure that you can resolve your under-eye problems.
Check out some of these amazing tear trough filler before and after results that will make you say wow!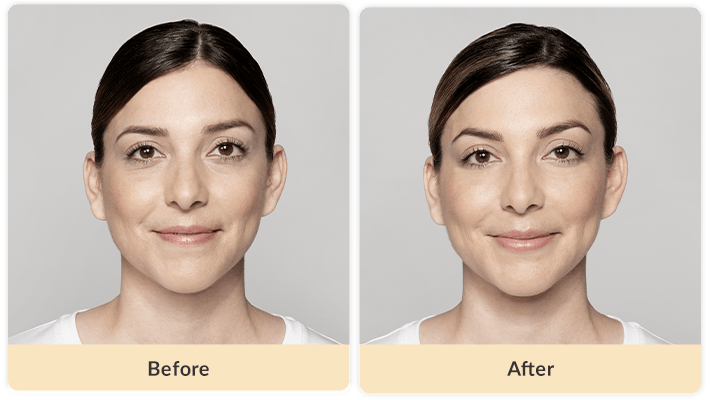 What is the best filler for tear troughs?
While there are many amazing dermal fillers that can help with tear trough rejuvenation, there is one that stands out the most: Restylane-L under-eye filler.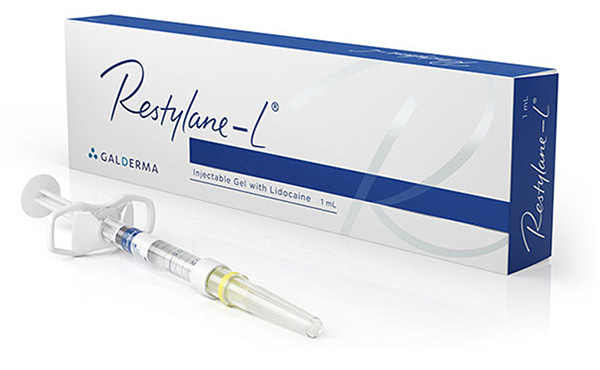 It is great for tear troughs because it's made of hyaluronic acid, which helps restore volume in the face.
This filler also lasts longer than other tear trough fillers with a stay time of around six months or more.
Restylane can be used to not only add volume and lift tear trough areas but it can also help eliminate the dark circle look. Restylane is widely considered one of the best hyaluronic acid dermal fillers and is FDA approved.
How long does tear trough under eye filler last?
Hyaluronic acid fillers are used to restore volume in the tear trough.
It typically lasts for around six months but can last longer depending on your body's ability to absorb hyaluronic acid and how much you use it.
Don't be scared when you hear the term hyaluronic acid. This is a natural substance found throughout our bodies that hydrates and lubricates our joints, muscles, tendons, and tissues.
Using hyaluronic acid filler is a safe procedure with little to no downtime!
Does tear trough filler treatment get rid of bags?
This is a common question that tear trough filler patients ask when they come in for treatment.
The answer to this question depends on the reasons behind your under-eye bags and what tear trough filler products are used.
While tear trough fillers can help with superficial hollows, it will not treat sagging or excess skin due to aging or weight loss because tear trough filler treatment can not inherently tighten the skin under the eyes.
For very loose skin under the eyes it is best to find a board certified plastic surgeon to consult with for your tear trough correction.
Does tear trough filler get rid of dark circles?
This is one of the most common questions that our licensed professionals always get asked. The answer to this typically depends on the reasoning for the dark circles.
One of the most common reasons why people will have dark circles under their eyes is because the thin skin under the eye. The skin is translucent enough to show the color of the muscle underneath.
Tear trough filler treatment can instantly add volume under the eye to fill out the tear trough area and eliminating the dark circles.
Under eye filler treatment, however, cannot eliminate the dark circles which are caused by hyperpigmentation.
How much does tear trough filler cost?
Thinking about getting tear trough filler with us?
Every client's needs are differ meaning tear trough filler cost can vary depending on how many syringes are needed and the client's specific goals.
At Dolce Vita Health & Beauty we offer competitive pricing to help you meet your desired aesthetic goals for your tear trough treatment.
Does tear duct filler hurt?
Tear trough filler is a non-invasive procedure that typically takes less than 30 minutes to complete.
Most tear trough fillers are made from hyaluronic acid, which will be inserted into the tear duct area using very fine needles (the same type of needle used for Botox injections).
While there may be some mild discomfort or pinching, most patients don't experience much pain.
A topical numbing cream is always available to help our clients have a pleasant experience should they have a low pain tolerance for tear trough correction or soft tissue fillers.
Can tear trough filler go wrong?
With a trained professional administering the procedure, tear trough filler is actually very low risk.
Treatment can go wrong if not administered properly or if the right hyaluronic acid isn't used as it should be to fill the right areas of your face.
That being said, this is why our team at Dolce Vita Health & Beauty feel so strongly about our licensed professionals constantly being on top of the latest treatments and knowledge in the beauty industry.
While they are very low risk procedures in general, if performed incorrectly you can see some negative side effects that will be required to be treated.
How to treat botched tear trough filler?
This is a question that we get asked often.
The most important thing to consider when getting tear trough correction is to ensure you're being injected by a licensed professional.
Typically when you see botched tear trough filler the under eyes will look puffy from the hyaluronic acid fillers. The thin skin under the eyes and above the upper cheek can easily start to look bruised from the poorly executed treatment.
In order to treat the botched tear trough filler, your tear trough filler treatment professional should be able to dissolve the hyaluronic acid fillers.
After dissolving the old filler, a licensed professional can once again carefully refill the area to provide you with the desired look you wanted.
How do I prepare for my tear trough filler treatment?
There are a few things that you can do to prepare yourself for your tear trough filler treatment:
stop using topical products such as retinoids and alpha hydroxy acids two weeks before the procedure. This will allow time for skin exfoliation but still leave enough acid on the skin to keep it moisturized;
avoid alcohol at least 24 hours before your treatment.
Alcohol can dehydrate the skin and cause it to lose volume faster;
stop taking aspirin, ibuprofen or any other blood thinning medication a week before your treatment. This will reduce bruising during injection of tear trough filler into the face
What to do after your tear trough filler treatment:
After the treatment, you may experience minor discomfort or bruising that will resolve itself within a few days. This is completely normal and part of your body's natural healing process.
For the best results after your tear trough dermal filler you should:
If necessary, apply a cold compress to treated area every few hours to reduce swelling
Avoid touching the area for at least 6 hours following your tear trough filler treatment
If washing your face after the 6 hour period, dab the area instead of rubbing it
Avoid applying makeup or other skin products for the first 6 hours after treatment
Avoid exercise and alcohol for approximately 2 days after treatment
Avoid extreme heat (saunas, tanning,) or coldness for two weeks
How long does it take to see results after tear trough filler?
After you get your tear trough filler treatment done you should not see any immediate results.
While there are some people who may experience instant gratification, it's usually not the case.
Results for tear trough fillers can typically be seen immediately because of the increase in volume under the eye, optimal results typically begin to be seen after approximately 2 weeks.
This is because the hyaluronic acid fillers take time to get absorbed into your skin, and a majority of it will be eliminated from your body through natural processes.
The best way to know how long you should wait for results after tear trough filler treatment, or any other non-surgical procedure like this one, is to ask your licensed professional during a consultation or after the treatment.
Ready To Achieve Your Desired Look With Tear Trough Filler?
Imagine the freedom of looking and feeling like your best self. That's what we do here at Dolce Vita Health & Beauty, and we want to help you achieve it too!
If you're wondering about tear trough filler or would like more information on how this treatment can make a difference in achieving your desired look, don't hesitate to give us a call today. We know that when it comes down to making an appointment for any service with our team, you're choosing quality—and so are we.
Our staff has years of experience helping clients feel younger than their age thanks to treatments such as tear trough filler. You can trust that our services will be performed by well-trained and licensed professionals who have extensive knowledge.