With botox injections, you can look younger and more refreshed than ever before! Botox is an FDA-approved treatment that helps reduce wrinkles on a face to achieve a desired look. If you are looking for the best botox cosmetic near the Sacramento area, we have licensed professionals who will be able to provide great treatments customized for your needs. At Dolce Vita Health & Beauty we aim to provide our patients with a pleasant experience when it comes to our cosmetic skin treatments such as Botox for wrinkles. We want our customers to be confident in owning their looks!
With that being said, let's talk a little bit about Botox for wrinkles and give you the COMPLETE run down of what you need to know about this amazing treatment.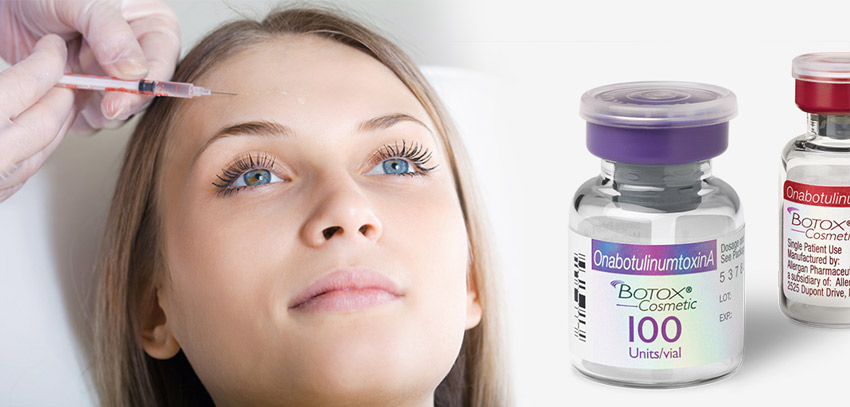 Botox is minimally invasive treatment for wrinkles
Botox requires no downtime and it is a minimally invasive treatment, unlike cosmetic surgeries. Most patients are able to return to their daily routine immediately following their botox injections!
Unlike invasive surgeries, you can get stunning results for your desired look with a few simple and quick injections.
What's great about getting Botox for wrinkles is just how quickly a treatment can be done!
Botox injections for your facial wrinkles and fine lines can be finished in just about 15 minutes or so, allowing you to get back to your daily routine much quicker than invasive surgeries.
And outside of getting an anesthetic, should you want one, there's almost no preparation for the treatment necessary.
Meanwhile, choosing surgery for wrinkles can be significantly more costly, have more downtime, and will require you to go under the knife which can always be risky no matter how routine it may be.
Does Botox reduce wrinkles long term?
If you begin botox in your 20s or early 30s, it can prevent deeper creases that are harder to treat once they've become permanent.
Many younger people choose "baby botox" when their skin is still plump and elastic enough to benefit from the procedure by preventing future
There is some research that has shown that Botox can improve skin elasticity and prevent new wrinkles from forming.
How long does it take Botox to work on wrinkles?
While every patient's case is different, in most cases, it takes about two weeks for botox for wrinkles to kick in.
Immediate results can be seen within the first 3-4 days, but optimal results will take some time to be seen.
In very rare cases, botox for wrinkles can take up to two months to work.
At Dolce Vita Health & Beauty it's vital that our licensed professionals get a thorough understanding of your medical history to provide you with the best estimate for your results.
Does Botox get rid of forehead wrinkles?
A lot of people ask this question because botox has become such a common anti-aging treatment.
You may not realize it, but botox is now the most popular cosmetic procedure in America and facial wrinkles are one of its biggest concerns, especially for horizontal forehead lines.

Botox for forehead wrinkles is one of the most popular services we provide at Dolce Vita Health & Beauty.
As we age, the muscles in our forehead contract causing fine lines and wrinkles to form and show. Botox for forehead wrinkles helps to temporarily minimize the muscle movement to eliminate dynamic wrinkles in the forehead.
If you're tired of looking in the mirror and seeing creases that show your age, botox for forehead wrinkles is a wonderful non-invasive treatment option for you.
Does Botox help fine lines under eyes?
The important thing to understand when asking this question is, "how does Botox work?" Botox for wrinkles works by temporarily minimizing muscle contraction to eliminate creases and wrinkles in the injected area.
Once you understand this you will realize that Botox for under eye wrinkles or fine lines is not the best treatment option because those wrinkles are typically not caused by moving muscles.
Instead, if you're interested in eliminating fine lines under the eyes, you should consider Restylane under eye filler.
Botox for wrinkles is perfect for the fine lines that develop at the sides of your eyes which are known as "crow's feet."
Botox For Crow's Feet
If you are looking at reducing or eliminating wrinkled areas around your eyes, botox can be a safe solution. Many people feel self-conscious about their crow's feet and would like to eliminate those lines.
Botox for crow's feet is one of the most popular treatments we do at Dolce Vita Health & Beauty. This treatment will temporarily smooth away the fine lines at the side of your eyes which is caused by the muscles contracting.
Smoothing away these lines with botox for crow's feet will help produce a more youthful appearance.
Can Botox reduce wrinkles permanently?
This is a question botox injectors are often asked. The answer varies from person to person, depending on the severity of wrinkles and how much botulinum toxin has been used in each facial area injected.
The wrinkles will always be there, but what Botox can do is to minimize the look of the wrinkles when muscles contract. Over time the wrinkles will be less pronounced leaving you with a smoother and younger look.
What Botox Side Effects I Should Know About?
In the simplest of terms, botox is a neuromodulator injected into facial muscles that reduces muscle activity in order to reduce wrinkles.
This procedure has been around for over two decades and offers effective treatment without any major side effects.
However, there are some extremely rare Botox side effects you should know about before making your decision:
Dizziness
Muscle weakness
Bruising
Headache
While these Botox side effects are rare, it's vital that everyone is aware of them to make the smartest decision for themselves.
At Dolce Vita Health & Beauty we always make sure to make each patient aware of Botox side effects during their consultations with us.
How long does Botox for wrinkles last?
In most cases, botox injections for wrinkles will last anywhere from three to four months.
While this time frame can vary depending on a number of factors including your age and the severity of your lines, botox treatment is typically performed every twelve weeks in order to maintain smooth skin without any visible signs of aging.
Some other factors which can affect how long your Botox for wrinkles will last are:
how quickly your body metabolizes Botox
how many times you've had Botox injections
how deep your wrinkles are
Is Botox the best treatment for wrinkles?
When considering the cost, downtime, and risk, Botox injections are the best option to treat wrinkles.
Botox has been FDA approved for over 20 years to treat wrinkles in the forehead (forehead wrinkles) between your eyes (11 lines or glabellar lines), and to the sides of your eyes (crow's feet).
Get Amazing Results With Botox For Wrinkles
If you're looking for a way to treat wrinkles, Botox is the best choice. Why? It's FDA approved and has minimal downtime compared to other treatments like surgery or laser treatment that require recovery time before returning back to your day-to-day life. To find out if Botox for wrinkles might be right for you, give our office a call today or schedule a free consultation.