Full Body Massage Therapy
Each specific massage therapy is designed to offer complete rest and relaxation while targeting your optimal pain points. We offer a number of cutting-edge and ancient massage techniques that are designed to make you remove any pain and make you feel bliss!
Head & Scalp Massage
Most stress is typically stored in the upper part of your body, mainly in your head and scalp. This calming experience concentrates on relieving stress and tension in these special areas.
$95 For 30 min
Tension Zone Therapy Massage
Have a specific area that's causing you pain? Our Tension Zone Therapy Massage is designed to target a specific problem area to relieve and stress, knots, or pain that you may have.
$110 For 45 min
Swedish Relaxation Massage (light sweet pressure)
This treatment is geared to relaxation and usually incorporates aromatherapy. Our massage therapist focuses on long strokes to relieve stress. Enjoy a heated neck wrap, eye pillow, and hot towels.
$135 For 60 min
$185 For 90 min
Dolce Vita Combo Massage
European style massage with medium pressure which acknowledges body energy, including sensory energy lines that leaves you more balanced physically, mentally, emotionally, and spiritually.
$150 For 60 min
$195 For 90 min
Deep Tissue Thermal Massage
Stimulate and invigorate muscles and release tension with this deep, focused massage. Designed to release tight, fatigued muscles & joints, and ease and open taut muscle tissue and disperse toxins.
$165 For 60 min
$215 For 90 min
Aromatherapy Massage (Swedish light pressure with natural Doterra Oils)
Combining the benefits of a light pressure Swedish massage with the powerful properties of essential oils results in an effective method of healing and revitalizing your mind, body, and soul.
$165 For 60 min
$215 For 90 min
Hot & Cold Stone Massage
This massage that will leave you speechless utilizes approximately 85 stones in varying temperatures and sizes. The heat from basalt stones penetrates deeply to loosen and sooth tightened muscles.
$185 For 60 min
Hot & Cold Deep Muscle Therapy (natural pain-relieving gel)
Beginning with a warm towel compression to relax your muscles, we then apply therapeutic warming ointment giving you a warming sensation and the friction your masseuse needs to work deeper into muscles. We end with a cool down of your body.
$145 For 45 min
Wave Touch Massage (with Pure Wave light pressure)
This treatment is usually accompanied by aromatherapy and is geared toward relaxation and not physical problems and promotes reduced stress. Enjoy a heated neck wrap, eye pillow, and hot towel.
$175 For 90 min
$215 For 120 min
Lavender Relaxation Massage (with luxury natural body butter)
A wonderful way to reduce stress while stimulating your senses and enjoying the benefits of aromatherapy. Our natural body butter will leave you feeling smooth and silky to the touch.
$165 For 60 min
$215 For 90 min
$280 For 120 min
Anti-Aging Body Relaxation Massage
A light pressure, anti-aging massage that sooths & softens your skin while diffusing cellulite & increasing micro-circulation. Sooth dry & flaky skin with Shea Butter leaving skin remineralized and deeply moisturized.
$175 For 60 min
$225 For 90 min
Coconut Relaxation Massage
A light pressure, anti-aging massage that will smooth and soften your skin while diffusing cellulite and increasing micro-circulation. This will leave you fully relaxed and your skin feeling soft to the touch!
$165 For 60 min
$215 For 90 min
Relaxation Shea Butter Massage
Sooth dry, flaky skin with Gerard's Sea Butter, leaving skin remineralized and deeply moisturized. If you're a beach lover this is perfect for pre and post tanning!
$165 For 60 min
$215 For 90 min
$275 For 120 min
Reiki Massage
Reiki is an ancient Japanese technique for stress reduction. This powerful massage can prompt stress relief, relaxation, and healing in the body allowing you to feel completely refreshed.
$155 For 60 min
Lomi Lomi Sweet Massage
This massage makes use of forearms and hands in a fluid and rhythmic motion to massage different parts of the body at the same time. It helps you relax as it is difficult for your brain to focus on two areas.
$145 For 60 min
$195 For 90 min
$255 For 120 min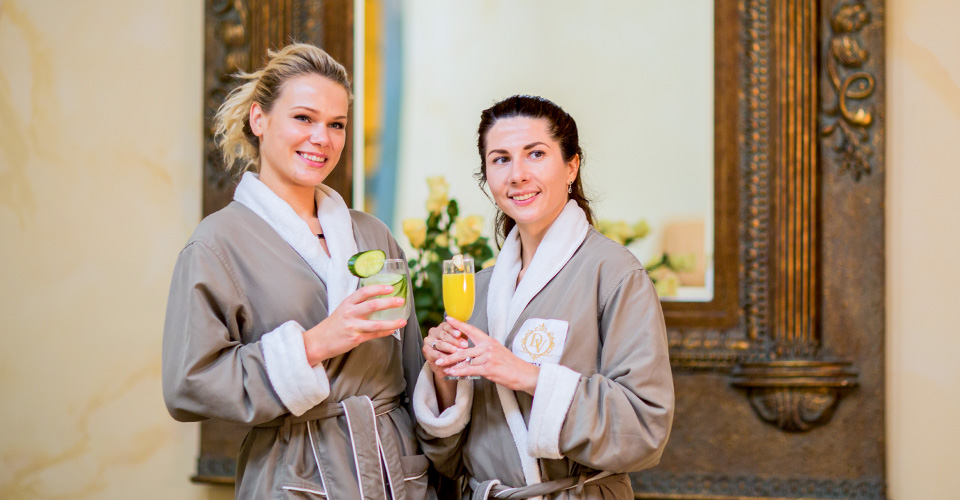 A Mini Getaway At Our
Massage Spa
Remove yourself from your busy life for an afternoon and be treated to a mini getaway full of rest an relaxation at our massage spa. All of our full body massages include face and scalp massage, hot towel treatment for your feet, hot towel infused with peppermint for your back, a warm, soothing towel for your face and fresh cucumber for the eyes. Each massage ends with an aromatherapy spray over your face. All of our oils are doTerra and a natural body oil blend mixed in house by our licensed staff.
At Dolce Vita Health & Beauty you are treated like royalty with our massage spa therapy.
We also offer a party room for groups that can be rented starting at $95 an hour. A Group of 4 or more people requires a minimum of 1-hour booking. For more information, please contact us.
Rejuvenate Yourself With A Full Body Massage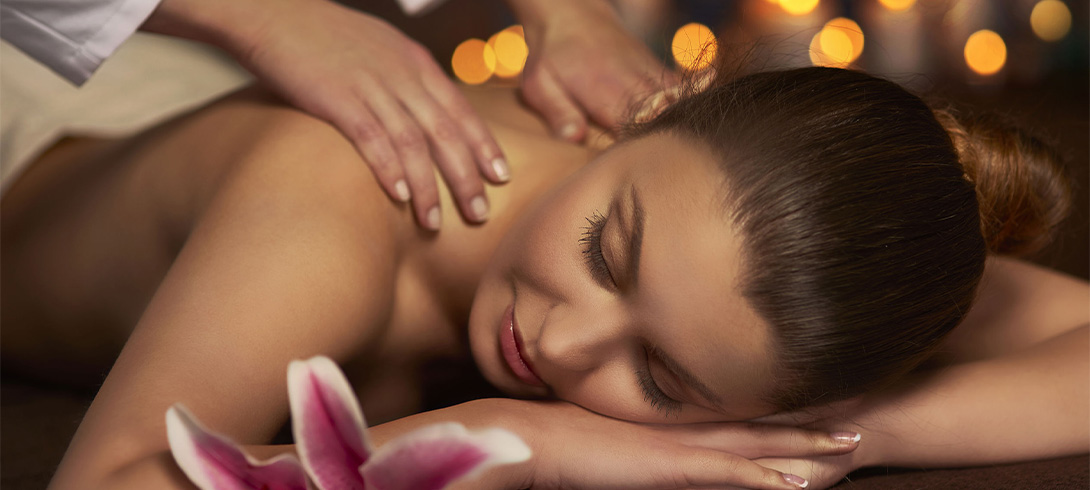 Waking up with aches and pains? Completely restore every muscle in your body with our full body massages that will leave you feeling loose and refreshed. Our highly-trained masseuses are trained on the latest techniques to help target all the right locations on your body and eliminate your pain points. Each full body massage include a face and scalp massage, hot towel treatments, cucumbers over your eyes, and aromatherapy spray to have you fully relaxed and recharged.
Our Customers Are Living The Sweet Life
At Dolce Vita Health & Beauty your experience is what matters most to us. Our 5000 square foot Tuscan oasis was designed to make you feel like royalty and to whisk you away from life's stresses. Each and every client is unique and special to us and is treated as such with free foot massages and refreshments. See why our clients are truly living the Sweet Life!