At Dolce Vita, we have perfected the art of waxing. We have established our process to maximize your comfort, minimize the time you spend, and leave you with satisfying results of smooth skin and long-lasting hair free results. Put down those razors and let us take care of your hair removal needs.
Tips For Pre-Wax Preparation
In order to achieve long-lasting and effective results, there are some necessary steps to follow prior to your waxing appointment.
1. Your hair should be at least ¼ of an inch long by the day of your appointment. This allows the wax to properly grip onto the hair follicle and effectively remove it.
2. If this is your first wax, we recommend not shaving for at least two weeks prior to your appointment date. This will allow for more smooth and satisfying results, leaving you happy with your hairless, smooth skin.
3. After your first wax, we highly recommend waxing every 3-4 weeks in order to keep up with the results.
4. Throw your razors away because after seeing the results of waxing, you'll never want to shave again!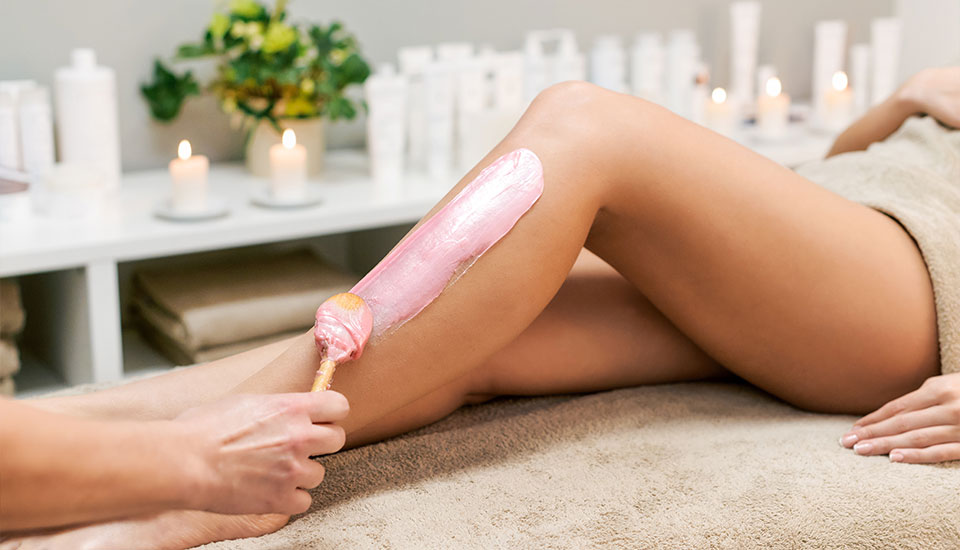 At Dolce Vita, we try to minimize the waxing process into four simple steps while also maximizing your comfort.
We begin with cleansing the intended waxing area to remove any excess oils, lotions, or other products that would possibly prevent the wax from adhering onto the hairs.
We then proceed to protect and nourish your skin with our soothing pre-wax oil that will prepare the skin for waxing. This step is essential is long-lasting and effective results while also limiting the possibility of skin irritation or redness.
Once the skin is ready, we apply our signature Comfort Wax, a hard wax applied at a lukewarm temperature. This type of wax is strip-less due to the wax cooling down and hardening on your skin after it is applied. We them simply remove the wax when it is ready, resulting in a clean and smooth finish.
Finally, we apply our post-wax products such as lotions and serums to help prevent bumps or ingrown hairs from occurring after your wax. Our specialized estheticians ensure your skin is rejuvenated and hairless after your simple and easy wax.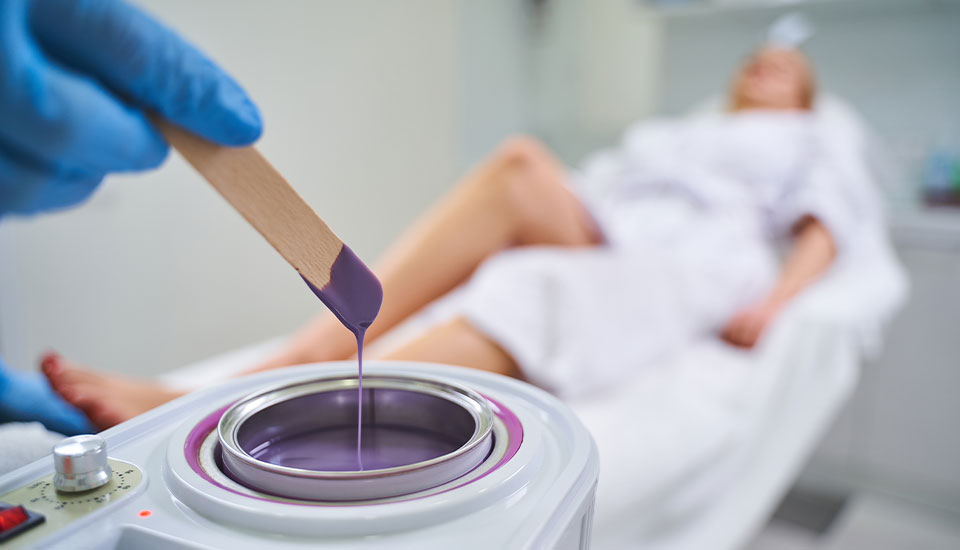 It is important to stay consistent and take care of your skin after your wax treatment to achieve effective results.
1. Avoid applying any source of heat to the waxed area for the first 24 hours of receiving your treatment.
2. Avoid applying any scented or fragranced products to the waxed area, including perfumes, scented lotions, and even cosmetics.
3. Avoid exfoliating the waxed area as this can end up causing ingrown hairs to occur. Resume using exfoliating products once the hair has begun to grow back.
4. Avoid applying any high SPF sunblock or products to the waxed area because of the risk of irritation on the skin from the chemicals that can be found in SPF products.
5. Stay consistent with your waxing treatments and receive them every 4-6 weeks for the best results!
The Question Everyone Asks:
How Painful Is The Waxing Process?
One of the most asked questions is how painful the waxing process is. At Dolce Vita, we try our best to make sure the experience is as pain-free as it can be because your comfort is our top priority.
However, whether or not the process is painless or not depends on your own mindset, pain tolerance, and consistency. Everyone has a different pain tolerance and mindset when it comes to waxing which can really set the tone of how painless the entirety of the process is.
Frequently Asked Questions
Depending on the area you are getting waxed, it should take anywhere from 15-20 minutes. If you are getting multiple areas waxed in one appointment, then you should expect for the treatment to take about an hour or even more, depending on how many areas are being waxed.
Contrary to popular belief of the hair growing back thicker, the hair after waxing actually grows back slower and finer than before. After several waxing treatments, the hair will barely even be visible in the area.
There are not major side effects post-waxing, but there may be some slight redness and irritation to the waxed area. This is perfectly normal as some skin types are more sensitive than others. The redness and irritation should last for about 1-2 days once the skin starts to regulate back to its normal state.